Well, it's a new year, and with it comes an all new credit card from Discover.  A light blue one with no numbers on the front.  Oooh…
What's it called you ask? It's called "Discover it," and essentially replaces the existing Discover More card.
What Discover it Offers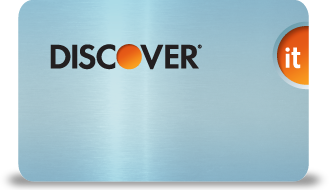 The new Discover it card was born out of customer service and loyalty, so you can be assured that there are plenty of frills with this puppy.
First off, just like the Discover More card (and the Chase Freedom card), you can earn up to 5% cash back in select rewards categories that rotate, such as gas, restaurants, movies, and more.
[highlight color="yellow"]Currently, you can earn 5% cash back at gas stations and ground transportation on purchases of up to $1,500 ($75 max cash back) until March 31st, 2015.[/highlight]
You also get unlimited 1% cash back on all other purchases made with the it card.  And be sure to browse through the Discover Extras Offers to find even more discounts (can be accessed on the mobile app or website).
Additionally, and this is a biggie, the Discover it card gains you access to the ShopDiscover shopping portal, which offers 5% cash back on top of the cash back you earn via the rotating categories at a ton of popular stores.  This is a great way to stack your rewards and get 10% cash back or more with ease.
For example, one of the rotating categories offers 5% cash back at Bed, Bath, and Beyond.  If you shop via the ShopDiscover portal, you double that to 10%.  It's that easy.  You can also earn 5% cash back at places like Best Buy, the Gap, Hotels.com, Macy's (10% cash back), Nordstrom (10% cash back), Petco (10% cash back), Staples, Starbucks, and many, many more.
As far as redemption, you can apply the cash back as a statement credit, buy gift cards, or use the money to shop at Amazon.com.  So it's a snap to get your cash.
Along with that, the Discover it card is light on fees:
– No annual fee
– No late fee on your first missed payment
– No over the limit fee
– No foreign transaction fees
– No pay-by-phone fee
While it's not advisable to ever pay late or miss a credit card payment, it's nice to know that "it" has your back in this regard.
On top of that, they won't increase your APR if you pay late, so you don't have to worry about costly default APR if you make a mistake.
You can even pick your own specific credit card payment due date, and pay online or by phone until midnight EST with no fee.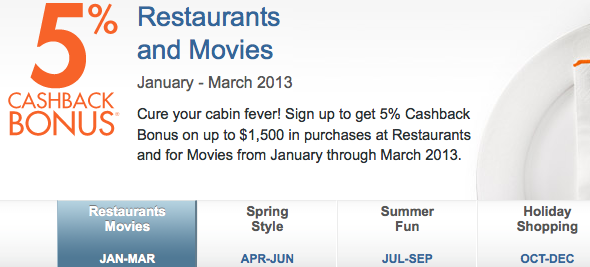 Discover it Helps the Unemployed
If that's not enough for you, Discover it also protects those who might lose their jobs.
Assuming you become unemployed, Discover will lower your interest rate and/or your payment, or figure out another way to "help" you get back on your feet.
Oh, and they'll do it all from within the United States because their customer service department is 100% U.S. based.
That means Discover will make it easy to discuss anything related to your card, instead of forcing you to deal with foreign reps that are difficult to communicate with.
They've even got a one-on-one "Cashback Concierge" who can you discuss your rewards options with you to help you get the most out of them.
Along with all the aforementioned perks comes a promotional 0% APR , which varies depending on the Discover it card you choose.
Discover it – 14 Months 0% APR Option

If you go with the standard Discover it card, you get 0% APR for a full 14 months on both purchases and balance transfers. After that, the APR rises to a variable 10.99% – 22.99%, based on your credit score.
Discover it – 18 Months 0% APR Option

If you have existing (non-Discover) credit card debt you want to move to the Discover it card, they also have an option specifically geared toward credit card balance transfers.
This version gives you 0% APR for a full 18 months on balance transfers, but just six months of 0% APR on purchases. After that, the credit card APR rises to a variable 10.99% – 22.99%.
There is a 3% balance transfer fee with this offer, so you may want to consider the Slate No Fee Balance Transfer offer instead if you need to transfer an existing (non-Chase) credit card balance.
Discover it for Students Option

If you're a student, Discover it also has you covered, though the terms aren't as good. Of course, beggars can't be choosers, especially if you're a student with limited credit history.
This version of Discover it offers 0% APR for six months on purchases, and 10.99% introductory APR on balance transfers for six months.
I'm assuming they don't expect students to already be in debt, which is why the balance transfer APR is so high. After the promotional period, the credit card APR rises to a variable 12.99% – 18.99%.
Assuming you're interested in any of the Discover it offers, the card will be delivered to you in expeditious fashion. That's another one of Discover's moves to boost customer satisfaction.
All in all, the new Discover it card looks like a winner, other than its somewhat ambiguous and confusing name.
But it is very clear that Discover launched this card to compete with the likes of Chase and American Express in the customer service department.
Sure, there are better cash back options, such as the American Express Blue Cash card, but this is a good all-around credit card for the many reasons listed above.
Why I Use the Discover it Card
I have this card in my wallet mainly for the 5% cash back rotating categories. The best one being the online shopping that is typically featured during the fourth quarter each year. It's a simple way to earn $75 with very little work (5% of $1,500 max).
Additionally, the ShopDiscover portal is an awesome way to earn even more than 5% cash back with little effort at a ton of different online merchants.
To be honest, I don't use this card that often, but when the 5% cash back categories come along, I'm all over it. The free FICO score doesn't hurt either, and the lack of an annual fee allows me to keep it around without any real drawbacks.
Bonus: The Discover it card now comes with a free, updated FICO score each month on your billing statement. Also be on the look out for the $150 sign up offer, which comes after spending just $750 in the first three months of membership. Or a $100 Amazon gift certificate after spending $500 in the same amount of time.
The company also recently launched Discover it Miles, which offers unlimited 3% cash back during the first year.