Ever wonder what the rich and famous carry in their respective purses and wallets?
Clearly they can't lug around bags of cash, so how do they make all those super expensive purchases?
Well, like everything else in life, there's another level of luxury you rarely hear about if you don't run in that circle.
Let's take a look at some of the more notable (and sizable) credit card annual fees that exist today.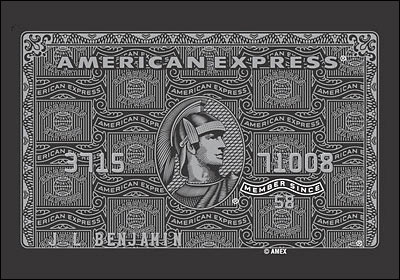 This is the granddaddy of them all, the world's most expensive credit card (barring a one-of-a-kind gold and diamond encrusted credit card that may be in existence).
The cost: $7,500
That price tag includes a $5,000 upfront cost for enrollment, along with a $2,500 annual fee. Benefits include around the clock concierge service, personal shoppers, automatic upgrades, oh, and enrollment in a space tourism program.  No biggie…
You can get tickets to the Superbowl, a table at the world's most exclusive restaurant, and so on. All you have to do to qualify is spend $250,000 a year on a lower level American Express credit card to be considered.
Stratus White Card (US Bank)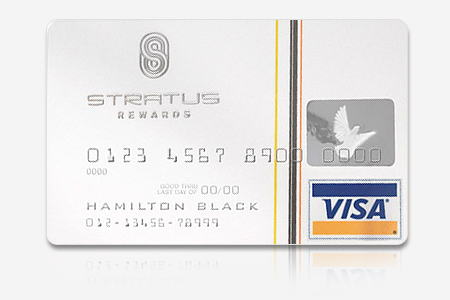 Only one other credit card comes close to rivaling the cost and luxury of the Centurion card. And guess what?  It's white.
The cost: $1,500
The Stratus Rewards credit card, also known as the "white card," is an invite-only credit card that comes with concierge services, meet and greet airport pickups, security, private jet perks, and access to the inaccessible.
Per their website, they'll be relaunching in 2013, so stay tuned!
JP Morgan Palladium Card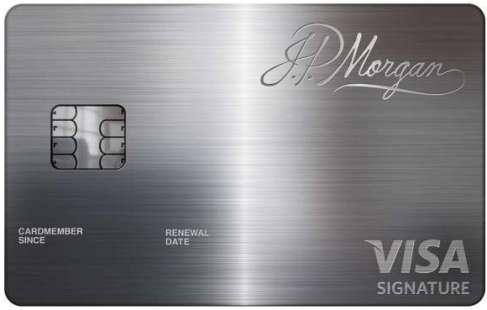 Want a credit card that's worth more than its own annual fee?  Then get your hands on the "JP Morgan Palladium card," which is composed of palladium ($700+ an ounce) and 24 karat gold. Yes, gold is expensive too folks.
This is apparently what President Obama carries in his wallet, as this picture reveals. So you'll be in fine company with this pricey piece of plastic.
The cost: $595
It's perhaps the prettiest credit card in the world too, and comes with similar features to the rest of the credit cards in its class, including access to private jets, once-in-a-lifetime events, and exclusive access to anything one could want. Just don't lose it…or you'll kick yourself.
Citi Chairman American Express Card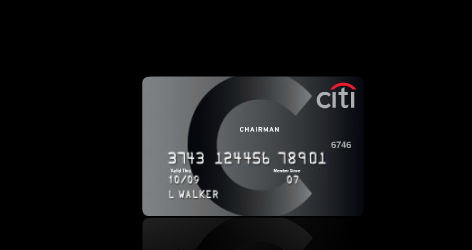 You guessed it. The next most expensive credit card is also an American Express card, though it's co-branded as a Citi credit card. They wanted in on the luxury biz too…
The cost: $500
This card has all the typical bells and whistles of a luxury credit card in its class, including 24/7 concierge service, airport lounge privileges, and so forth. Ironically, it's so unknown that it doesn't share the notoriety of other credit cards in its class, unless of course, you run in certain social circles.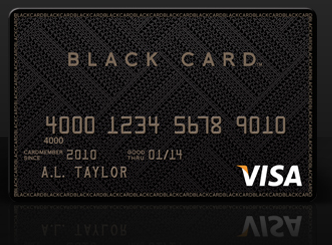 This is Visa's answer to American Express's black card. It comes with similar benefits noted above, such as 24-hour concierge service and limited membership (to ensure top quality service), along with 1% cash back on everything you charge with the card. That should help offset the near $500 annual fee.
The cost: $495
Oh, and the card isn't made of plastic. It's made of patent pending carbon, and comes with unlimited visits to more than 350 VIP airport lounges throughout the world. I think they should have named it the "Carbon Card" to separate themselves from the crowd.
Next up is the rather ubiquitous Amex Platinum card, which touts the same personal concierge service, complimentary airport club access, and access to exclusive, once in a lifetime events.
The cost: $550
This relatively expensive charge card, which must be paid off in full each month, gives cardholders access to invitation-only events, and a free first-class or business class companion airline ticket.
Sure, it won't turn any heads, but you'll still get respect when whipping it out.
Citi Prestige Card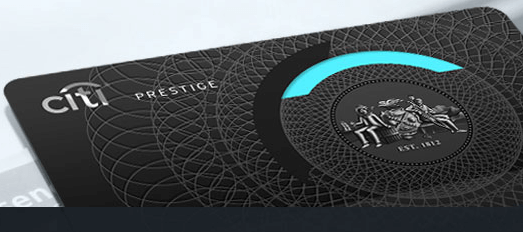 Another pricey card from Citi is the Citi Prestige Card, which as the name implies, is prestigious. At least the price tag is…
The cost: $450
The good news is that the annual fee can be offset via the $250 annual statement credit for airline purchases, including airline tickets. And that goes by calendar year, so if you apply late in the year, you can get $500 in credits spread across two years just months apart.
So there it is. Some of the most expensive credit cards in the United States, and the world for that matter. As you can see, these serve more as entertainment value than anything else.
For most of us, we'll probably never need nor be able to afford/qualify for the credit cards mentioned above.
And with so many much more affordable options, there's no reason to feel like you're missing out.
You can still access many of the privileges offered by these credit cards via cheaper or even free options, so don't fret.
In fact, I'm perfectly happy with my Blue Cash Everyday card.
Chase Sapphire Reserve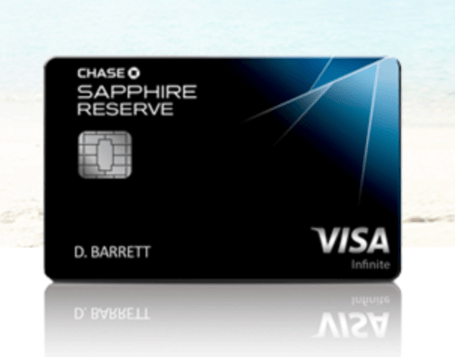 One of the newest credit cards to make the most expensive list is the Chase Sapphire Reserve card.
The cost: $450
It is basically Chase's answer to the Amex Platinum, and comes with the same $450 price tag.
However, it beats the Amex by offering the card in a metal alloy (unknown what metal exactly) if you're into metal credit cards and by providing a $300 annual travel credit.
That means you can offset the pricey $450 fee with $300 in the very wide-open travel category (think hotels, airfare, Uber, etc.), which most folks will be able to successfully take advantage of.
Bonus: Sberbank Visa Infinite Credit Card
I had to add one last card, even though it's not for U.S. customers. This highly-exclusive credit card is only being offered to hundreds of people. It's made of gold and diamonds, and costs $65,000 to produce.
But it has no magnetic strip, so it must still be accompanied by another credit card for non-chip transactions. Some of the benefits include health and life insurance, along with a free iPhone 5. Wow.