If you really like coffee, this new credit card might be right up your alley. Starbucks has teamed up with Chase to offer a co-branded credit card known as the "Starbucks Rewards Visa Card."
In short, it allows cardholders to earn free drinks and food at Starbucks via the bonus stars you earn in their rewards program.
For the record, you don't need the Starbucks credit card to earn stars, but you need "gold status" in their loyalty program, which isn't very hard to get.
Anyway, the big downside to this new credit card is the $49 annual fee, which is not waived during the first year.
So now we have to determine if it's worth paying about $50 a year for a credit card that earns you high-priced coffee.
Chase Starbucks Credit Card Comes with 2500 Bonus Star Sign-Up Bonus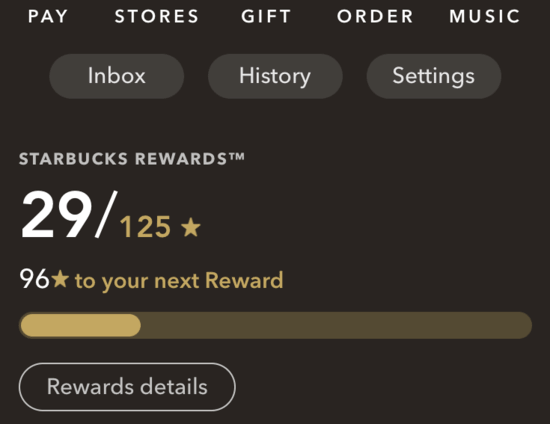 First off, there is a sign-up bonus on this card, which is good news seeing that you have to fork over $49 the first year.
If you spend $500 on new purchases in the first three months, you get 2,500 bonus stars.
For those not familiar with the Starbucks loyalty program, it takes 125 stars to earn a free menu item of your choice. Any menu item to be clear.
So yes, you can order a venti chai latte with soy milk or something and it'll be free, as long as you have 125 stars in your account to redeem.
As you know, there are many expensive menu items at Starbucks, so 125 stars can easily be worth $5 or more.
Let's pretend you maximize redemptions and get $5 per 125 stars. This would make the sign-up bonus on this card worth $100.
Broken down, that's 20 redemptions at 125 stars apiece, for $5 each. So before you get excited by those 2,500 stars, realize it's only $100, and that's probably at best because many menu items cost less than $5.
By the way, if you aren't a Starbucks loyalty member, or don't have gold status, don't fret. Starbucks credit card holders automatically get enrolled in gold status.
Additionally, you get the benefit of "Barista Picks" that includes eight free menu items each year. They are automatically loaded to your account and can be redeemed for whatever the barista selected for you.
Of course, you might not like their recommendation. And they expire 30 days after they're loaded, so it's a lose it or use it benefit. If you maximize this benefit too, that's another say $60 per year.
Finally, cardmembers get 250 bonus stars the first time they load their Starbucks card with the Starbucks Rewards Visa Card via the app. That's another two free drinks, or ~$10.
How to Earn Starbucks Stars with the Starbucks Visa Card
1 star for every $1 digitally loaded to Starbucks app using Starbucks Visa card
1 star for every $4 spent outside Starbucks
You have two ways to earn bonus stars with the Starbucks Rewards Visa Card. You can earn one star for every $4 you spend anywhere, and one star per $1 when you load your Starbucks account via the mobile app.
Additionally, as a gold member you earn two stars for every $1 in purchases at Starbucks. Everyone gets this, but you get that extra star for loading as the Starbucks credit card member.
All in all, you'd earn an effective three stars per $1 loaded/spent at Starbucks, which means it would take about $42 in spending to get a free $5 drink at the coffee chain.
Looked at a different way, you'd get about 12% off Starbucks purchases. That's certainly decent, though you have to factor in the $49 annual fee.
Is the Starbucks Rewards Visa Card Worth Getting?
As anticipated, this new credit card from Chase isn't earth shattering. I doubt anyone expected it to be. Most co-branded cards aren't unless they offer amazing travel benefits.
Ultimately, you get ~$170 in free Starbucks food/drink for a $49 annual fee during year one. That means you get about $120 in free food/drink the first year, which isn't going to turn many heads.
In subsequent years, the benefit goes down significantly without those opening bonus perks. At that point, you're likely better off using a 2% cash back credit card instead, like Citi Double Cash for instance.
To make matters worse, this is a Chase credit card that might be subject to the 5/24 rule, so it's unclear if many churners or even casual credit card applicants will be able to get approved.
Even if they are, the value isn't really there for me. I already earn two stars for each purchase as a gold member without the credit card. And it's easy to get bonus stars and buy discounted Starbucks gift cards as there are constantly promotions going on.
In fact, I commonly take advantage of the Amazon deals that give you $15 or $20 off $50 purchases, which include gift cards. That means my Starbucks is always discounted beyond what this card would offer.
At the end of the day, you're probably better off just going with a cash back credit card and then using that cash to buy Starbucks. However, I do recommend joining their loyalty program. You'll still earn two stars per dollar spent and get a free menu item each year on your birthday.