Recently, I made a relatively large purchase with my American Express Blue Cash card. The original Blue Cash…mind you I didn't think it was particularly noteworthy, but I guess American Express did.
The purchase was made close to the end of my statement period, so I got a notice that my corresponding large bill was due pretty quickly.
Typically, I just pay my credit card when I get this first notice, even though I have several weeks to pay it without penalty or interest.
And this time was no different. I got my billing statement and made a payment in full (I don't carry a balance unless the APR is 0%).
Enjoy More Time to Pay?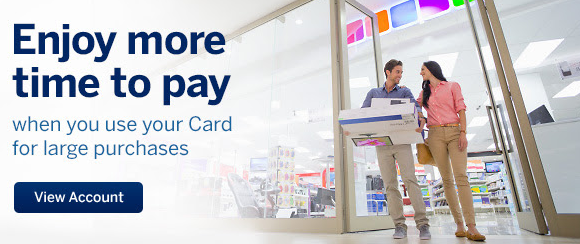 A week after I paid off my credit card (including that large purchase), I got a friendly e-mail from American Express thanking me for my recent large purchase.  You're welcome…
And an offer to take more time to pay for it. Unfortunately, I had already paid the entire thing off a week earlier, and secondly, I don't want to be hit with finance charges.
So thanks, but no thanks American Express. I will not enjoy more time to pay, because let's be honest, who will really enjoy it more?
Not me, because I'll pay interest on that large purchase, which if my math serves me right, will be a large amount of interest.
Are They Just Reminding Me That It's a Credit Card?
The Blue series from American Express are all credit cards, as opposed to charge cards. That means I can make a minimum payment, a partial payment, or I can pay the entire balance. My choice.
This differs from charge cards, which must be paid off in full each in every month. Otherwise you'll be assessed a penalty.
Given the fact that American Express offers a lot of charge cards, like their Platinum Card or their Premier Rewards Gold Card, perhaps they're just reminding me about what type of card I have.
I think there's certainly a misconception that all American Express cards must be paid off in full each month. This isn't the case, but maybe they're sick of me paying off my entire balance every month.
Who knows? But I'll say this. They made no mention of the fact that paying less than the full balance would result in interest charges.
Instead, they said I could take more time to pay and continue to shop with confidence knowing that my eligible purchases are covered by extended warranty and purchase protection. Hmm.
Remember, there's no benefit to carrying a balance. It won't boost your credit score or help you in any way. If anything, it will just cost you, literally.
(photo: richard winchell)